Programs And Services
Child/Youth School and Services
Child, Youth & School Services (CYSS) has a range of quality programs to help Army Families meet their parental challenges and maintain their mission readiness. Whenever you need it and wherever you are, CYSS is prepared to make life better for Army Reserve Families.
Leverage child/youth military, community and national resources to help meet the needs of AR Families where they reside.
CYS Services helps geographically dispersed Soldiers and Families find affordable childcare and youth supervision options within local communities. Provide and connect Soldier & Families to school-age and youth command/unit events, school-age and youth community-based partnership events, school support services, and community-based resources. CYSS also has opportunities for youth volunteers for example: Army Reserve Teen Panel Member, Command Teen Councils Member, Youth, Leadership, Education and Development Summits, assist with FRG, Family Days, Battle Assembly Snack area and many more.
Education Services
Your Education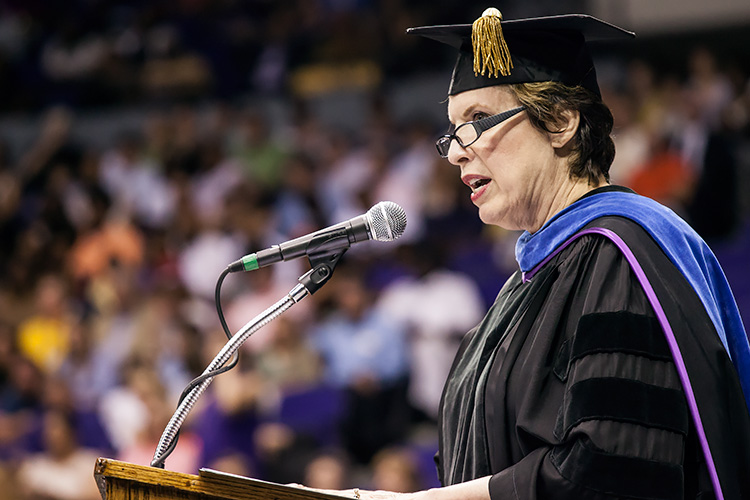 If you want to go to college without interruption, many Army Reserve units now offer you that option.
The Army Reserve also helps you pay for college, and if you've already attended college, the Army Reserve will help you pay off your loans.
Here is all the information you need to know about education benefits as an Army Reserve Soldier, like how to pay for your education and taking classes while in the Army Reserve.
Military Tuition Assistance Programs

MINUTEMAN SCHOLARSHIPS
The Army Reserve Officer Training Corps (ROTC ) scholarship and becoming commissioned into the Army Reserve, is a great opportunity.
Want to Know Why?
SELECTED RESERVE MONTGOMERY GI BILL (MGIB)
As a Soldier in the Army Reserve, you can take advantage of the Montgomery GI Bill as a way to pay for your college education. Depending on how long you enlist, you can get over $13,000 to help pay for college.
WHAT'S THE PAY LIKE?
Up to $356 per month for 36 months for full-time students.

ARMY RESERVE MONTGOMERY GI BILL "KICKER"
You can add up to $350 per month to your Reserve Montgomery GI Bill for up to 36 months with the "Kicker." (Amounts vary with job and rank, and certain rules apply for eligibility.)
WHAT'S THE PAY LIKE?
Up to $12,600 on top of your Selected Reserve Montgomery GI Bill for college.

POST 9/11(G.I. BILL)
Contains information about VA education benefit programs, including the GI Bill, Tuition Assistance, Veterans Educational Assistance and other VA programs.

ARMY RESERVE EDUCATION ASSISTANCE PROGRAM
The Reserve Education Assistance Program (REAP) offers nearly $40,000 in education benefits for Army Reserve Soldiers who served on active duty at least 90 consecutive days on or after Sept. 1, 2001, for a contingency operation.
REAP benefits can't be used with other Veterans Affairs education benefits.
You must make an irrevocable election choosing which program you want your military service to count toward,but if you're eligible for the College Fund, you can still be paid that kicker while receiving REAP benefits.
WHAT'S THE PAY LIKE?
Nearly $40,000 on top of the College Fund for school.
RESERVE OFFICERS' TRAINING CORPS (ROTC) SCHOLARSHIPS
Army ROTC Cadets gain practical experience in management and problem solving while training to become Army Officers.
After graduation, you can choose to serve part time at a unit close to home and begin your civilian career while still serving your country.
WHAT'S THE PAY LIKE?
Full tuition paid.
Learn More About Army ROTC Scholarships
STUDENT LOAN REPAYMENT
Let us help you pay off your college loans with the Army's Student Loan Repayment program. Soldiers who enlist in the Army Reserve for six years are eligible.
WHAT'S THE PAY LIKE?
Up to $50,000 for selected specialties to repay college loans.Does your student loan qualify? Email a Recruiter to find out.
TUITION ASSISTANCE PROGRAM
Enroll in college courses while you're in the Army Reserve and we'll help you pay for them. Reserve tuition assistance covers 100% of course costs for approved courses (up to $250 per credit hour).
WHAT'S THE PAY LIKE?
Up to $4,500 per fiscal year.
CONCURRENT ADMISSIONS PROGRAM
The Army Reserve can help you to take advantage of your educational benefits.
In this program, we partner with over 1,800 colleges and universities to make it easy for you to get into college and start earning credit.
GUARANTEED RESERVE FORCES DUTY (GRFD) SCHOLARSHIP
The GRFD Scholarship is for individuals with prior military service and would like to obtain a commission in the Army Reserve.
The 2-year scholarship allows MOS-qualified veterans to receive GI Bill benefits while at the same time receiving scholarship benefits.
Candidates are selected for curricular accomplishment, not on financial need.
You must enroll in an ROTC course and enlist in the Army Reserve in the Simultaneous Membership Program if not currently a member.
Upon graduation, you must accept a commission, complete the Officer Basic Course and serve 6 years in the Army Reserve.
WHAT'S THE PAY LIKE?
Full tuition paid; $1,200 annual book allowance; ROTC monthly stipend of $350 to $500; Montgomery GI Bill (amount varies depending on your previous military service status); Simultaneous Membership Program Kicker of $350 a month.
Family Programs
Army Reserve Family Programs is a comprehensive blend of quality of life programs in support of Department of Defense activities. Family Programs is a Commander's force multiplier for mission readiness.
Financial Readiness Program
The Financial Readiness Program offers proactive personal life cycle financial management tools, information and resources that will help Soldiers and their Families to develop individual strategies to achieve financial goals and address financial challenges, including: financial planning and budgeting, credit and debt management, saving and investing, retirement, insurance—and even purchasing a home or car.
However, if you have an urgent financial question or need, please don't hesitate to contact Fort Family at 866-345-8248, or via email for 24/7 assistance.
Retirement Services Office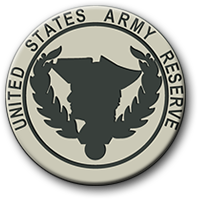 Retirement Services Offices provide crucial retirement counseling and pre-retirement services to Soldiers and their Families to aid them in making timely and informed decisions regarding their entitlements and benefit.
Strong Bonds
The strength of the Army Reserve is only as strong as the relationships that support the Soldiers within it. The Army Reserve works to improve the resiliency of those relationships with a chaplain-led program called Strong Bonds. The Strong Bonds Training Program offers skills-based training that focuses on enhancing the most important relationships. These skills can make good relationships great and assist you to persevere through difficult times. Strong Bonds is conducted in an off-site training format to maximize the training effect. This training provides an interactive, safe, and secure environment to address many challenges of the military.
Strong Bonds Single Soldier and Married Couple participants are given tools and information to enhance communication and healthier relationships with a nationally recognized curriculum from Prevention Relationship Enhancement Program, or PREP. Family event participants are instructed using a program called Family Wellness. Using these curriculum, participants are led through video and workbook-supported discussions on various aspects of communication, personalities and problem solving. This training provides an interactive, safe, and secure environment to address many challenges of the military life. The Strong Bonds Program offers three learning tracks:
Married Couple Training: Train in effective communication, conflict management, developing friendship and fun with your partner.
Family Training: Build your team dynamic through training in managing change in all types of Families, raising healthy children, and maintaining healthy relationships.
Single Soldier Training: Develop better self awareness and skills to make wise choices for long-lasting, healthy relationships.
Suicide Prevention Program
ASIST Training: Applied Suicide Intervention Skills Training (ASIST) prepares personnel to provide suicide first aid interventions. It is an intensive, interactive and practice-dominated course designed to help participants recog - nize and review risk, and intervene to prevent the immediate risk of suicide. It is by far the most widely used, acclaimed and researched suicide intervention training workshop in the world.
ACE: All Army suicide awareness training has at its core the Ask, Care, Escort (ACE) model for identifying and supporting someone who may be struggling. ACE Cards can be ordered from the Public Health Command e-catalogue.
Survivor Outreach Services
MISSION
Build a unified program which embraces and reassures Survivors that they are linked to the Army Family for as long as they desire, regardless of the Fallen Soldier's Army service component or cause of death.
PURPOSE
Our Purpose is to deliver on the Army's commitment to Families of the Fallen. Survivor Outreach Services (SOS) connects you with people who can help you cope with your loss. Many times after you have lost a loved one, there are unresolved issues or questions that may surface months or years after the loss. The Army is dedicated to supporting Surviving Families for as long as they desire.
SOS demonstrates the Army's commitment to Families of the Fallen by providing support and standardized services to Active, Reserve, and Army National Guard Families. SOS is a holistic and multi-agency approach to delivering services by providing access at garrisons and communities closest to where Families live. Benefits Coordinators, Financial Counselors, and Support Coordinators are professionals available to deliver individualized support and attention to Survivors across the nation.
If immediate assistance is required, please contact Fort Family at 866-345-8248.
Enlisted Management Branch
Yellow Ribbon
Do you know the Deployment Cycle?
Knowing what to expect is the first step to ensuring readiness and resiliency! Learn More When a Loved One Deploys.
Preparing for your loved one to deploy doesn't have to be a solo mission. Learn More Read a Message From the Chief
Yellow Ribbon Reintegration Program Chief, Janet Salotti, writes a personal letter about deployments, Family Readiness, and the successes of the program. Read the Letter